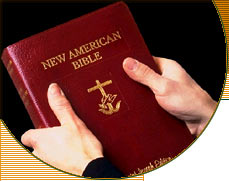 Email Blast February 2018


 

Fri Mar 16, 2018

7pm FLW Basketball

 
 

Sat Mar 17, 2018

10 am Usher training

11 am Worship Arts work day

 
 

Sun Mar 18, 2018

9:30am Worship

10:45am

Lent Study 10:45am

Sunday School

4pm FLW Worship

 
 

Mon Mar 19, 2018

12pm Staff Meeting

5:30pm Basketball

7pm Thorsmen

8pm Zumba

 

Tue Mar 20 2018

9am Tuesday Crew

10 am Third Tuesday worday

6:30 pm Church Council

7pm Festival Chorale

7pm FLW Worship

 

Wed Mar 21, 2018

9am Rosemallers

11am Open Library

11am Pastor's Study Group

6:30pm Lenten Worship Service

7pm Vocal Choir

8pm Zumba

 

Thu Mar 22, 2018

12pm Bible Study

7pm Fountain of Living Waters

7:30pm AA Meeting

8pm Zumba

 

Fri Mar 23, 2018

7pm FLW Basketball

 

Sat Mar 24 2018

8:30am Outside Work Day

12pm Open Library

 

Sun Mar 25, 2018

9:30am Worship

Palm Sunday Cantata—Thy will be Done

4pm FLW Worship


 
Love is Greater Than
Join us
Wednesdays, February 21 through March 21st to sing
Holden Evening Prayer at 6:30 pm.
Then join us every Sunday, for worship at 9:30am,
followed by Education time at 10:45am.
Our theme for Lent is Love is Greater than.
Pastor Patricia will be hosting a bible study to discuss how Love is greater.
Join us every Sunday in the Library at 10:45
March 18th– Love is Greater than Grief

Holy Week Schedule
Palm/Passion Sunday - March 25th 9:30 am
Maundy Thursday - March 29th 7 pm
Good Friday - March 30th 12 noon & 7 pm
Easter Sunday - April 1st 9:30 am
Sheila and Dan Clausen are hosting a Holy Cross Easter Dinner April 1st at 3 pm in the gym.
It is a potluck– so bring a dish to share. There is a sign up sheet on the narthex.
All are welcome!

Events this Week!
Easter is right around the corner!
This year we will have our flowered cross out on the patio for all to enjoy.
Remember to bring some flowers to put on the cross, and also to take a family picture in front of it!
We will have a photographer out there after service for anyone who wants it.
We will also be accepting spring flowers (tulips, lilies, daffodils, etc.) to honor your loved one
or to give thanksgiving for family.
Pick up a form in the office!

Tuesday Crew is having a clean up day!
Our Tuesday crew has organized a clean up day for the outside of the church March 24th 8:30– 12 pm. There will be coffee and snacks for you to enjoy.
If you have any questions, please talk to the office!

Sunday Servants 3-11-18
Worship Assistant: Kathy Mears
Lector: Bryan Struve
Communion Assistant: Bryan Struve
Acolyte: TBD
Ushers for March: Gae Nichols

Sunday Servants 3-25-18
Worship Assistant: Doug Odell
Lector: Lorraine Odell
Communion Assistant: Lorraine Odell
Acolyte: TBD

Altar Care For March:
Nita Porter
Peggy Sell
Pat Bryant

Fundraiser!
Thank you for your support as we fundraise for the ELCA Gathering this summer.
We made an order this week and it will arrive within the next two weeks.
We will let you know when we receive the packages. For more info, talk to the office
503-364-6041.
Volunteers needed!
There is still a need for about 150 volunteers for this year's
"Marion County Community Homeless Connect" on
March 27th 9-3 pm at Salem First Baptist Church.
The Community Homeless Connect will have approximately 50 service providers:
Two dental vans; vision van; bike repairs; veterinary services;
employment services; SNAP and other benefit information; haircuts;
veterans benefits; clothing;
in-kind donations;
serving breakfast and lunch;
housing assistance and so much more.
This is a huge help in our community–
sponsored by a great organization called SALT
(Salem Area Lutheran Together).
Volunteers are asked to attend an orientation the evening before,
Monday, March 26th 5:30 - 7:00pm
at Salem First Baptist Church .
For more information, please email the Coordinator, Arlene Janssen,
at arlenejanssens@gmail.com or call their office (503) 364-2285.

Youth Update!
Our youth has "rebranded" ourselves.
We stopped being two churches
(Christ the Good Shepherd and Holy Cross) and became one youth group.
Our new name is Faithful Lutheran Youth (AKA Fly ).
We are excited for this change and look forward to what the future holds for our group!
Sarah and Pastor P+


REMEMBER
March 17 2018
Usher training 10AM
Art Task Force 11AM